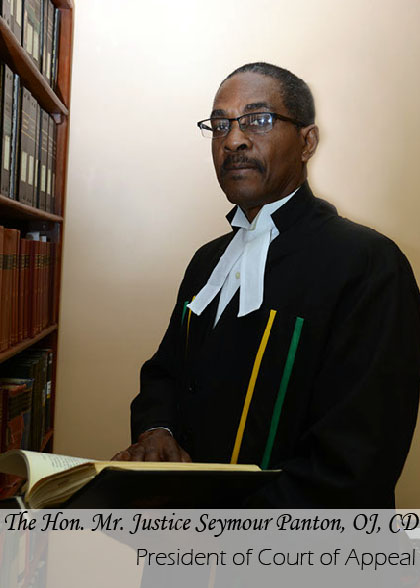 INTRODUCTION TO WEBSITE OF THE COURT OF APPEAL
Jamaica is a country that is governed by the Rule of Law. Our citizens are very conscious of that fact and keep our courts very busy in an effort to vindicate their rights. Our judges are very conscious of their role and responsibility and do all within their power to deliver justice to those who invoke the intervention of the courts.
The Court of Appeal came into being at the time of independence. The judges of this court exercise great care in reviewing the decisions of the lower courts and tribunals, against which complaints are made. We give reasons for all of our decisions, and invite the public at large to inform themselves of these reasons by accessing them on the website of the court. An informed public helps in the building of a strong nation. 
Notices
There will be a special sitting of the Court of Appeal in the Western
Region at the Resident Magistrate's Court Building, Lucea, Hanover
during the week commencing 1 June 2015. 
During the course of the special sitting, a sub registry of the Court
of Appeal will be in operation at the Resident Magistrates' Court
Building, Lucea, Hanover. Persons who need to file documents in the
Court of Appeal may do so at the sub registry.
On 27 May 2014 the Court of Appeal issued Practice Direction No 1 of 2014, which deals with the filing of judges bundles for applications and motions for hearing by the court or by a judge in chambers.
Please click: The Practice Direction page to view